Pastor: The Reverend Carmine A. Pernini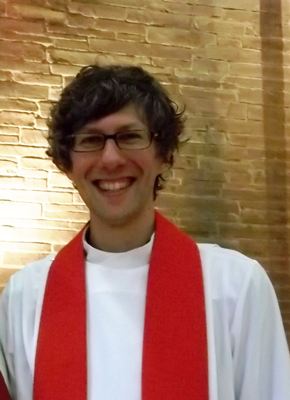 Pastor Pernini is a graduate of Monmouth University (BA in Music Performance) and the Lutheran Theological Seminary at Philadelphia (Master of Divinity).   He completed internship at Calvary Lutheran Church in West Chester, PA and was ordained to the Ministry of Word and Sacrament on August 25, 2013 after accepting our call to Zion to serve as our pastor.  Before beginning his formal theological studies, Pastor Pernini was a professional musician in the rock band Core, recording two albums, and later worked in the fields of finance and banking.  He is also a published contributor to the Journal of Lutheran Ethics and Lutheran Quarterly.
---
Director of Music: Brian Dallow
Brian Dallow, composer, studied at the Royal College of Music, the Royal Academy of Music, the London School of Economics, Brandeis University, and Rutgers University.  He holds degrees in performance, composition and theory, and musicology. Brian taught music theory and composition at Rutgers University in New Jersey and at Temple University in Philadelphia.  He is the co-author of "Elemental Music Craft.," a music theory textbook published by Rutgers University Press and his compositions include chamber music, incidental music for theatre and film, as well as musical scores for four musicals. Brian is the President and Executive Director of Music For All Seasons, Inc.®, an organization created to bring the therapeutic power of live music to underserved audiences, which he and his wife, Artistic Director Rena Fruchter, founded in 1991.  Brian was instrumental in launching an innovative new MFAS program, Voices of Valor®, which uses the writing of lyrics and music to address issues of trauma and stress in veterans returning from Iraq and Afghanistan. He was a founding co-chair of the Alliance for Arts and Health New Jersey, and serves on the Research Committee of the Global Alliance for Arts and Health. In addition to Music For All Seasons, Brian is the co-founder of two orchestras, the New York Virtuosi Chamber Orchestra and the Philharmonic Orchestra of New Jersey (now The Discovery Orchestra).  In April of 1997 he was awarded a Certificate for "Outstanding and Invaluable Service to the Community" by the United States Congress.
---
Office Secretary: Ms. Patricia Ogarek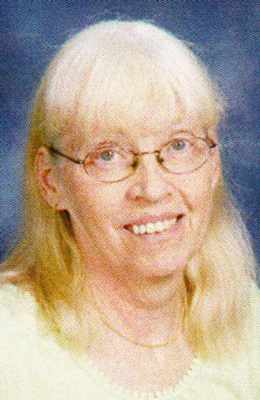 Patricia Ogarek has been Zion's office secretary since 2007.  Before coming to Zion, Patricia was a member of St. Paul's Lutheran Church in Linden, serving as St. Paul's office secretary for a total of 13 years.  From 2007 to 2010, Patricia divided her time as secretary between our two congregations, until St. Paul's closed in 2010.  Patricia is also a member of Zion since 2010.
---
Sexton: Nancy Jones